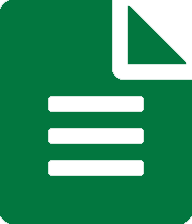 Alumni: Submit your bio by clicking here!
Drew Montreuil
SUNY Oswego '11
Employment: Finger Lakes Weather, Owner
Email: fingerlakesweather@gmail.com
Phone: (607)-351-1488
Memories from Oswego: So many memories and good times- it is hard to select just a couple. Waterspouts, thunderstorms over the Lake, trips to the roof, thundersnow, sunsets, frisbee and softball and, of course, Met Club!
Why SUNY Oswego? SUNY Oswego gives an excellent education in meteorology, especially when it comes to hands on research opportunities. The staff and other students are amazing, supportive and extremely knowledgeable and ready and willing to help. The location of campus right on Lake Ontario is a perfect meteorological laboratory.
Current job description: I started my own weather consulting business, focusing on the Finger Lakes. I give private weather forecasts for clients specific to their needs. I am also currently a graduate student at Cornell University studying the impacts of the Finger Lakes on the area's climate with a focus on how the lakes make wine production possible.

---
Heather Sheffield
SUNY Oswego '07
Employment: NWS Baltimore/Washington

Memories from Oswego: It's been about 5 years since I graduated from SUNY Oswego and I don't go a day without thinking of the wonderful memories I have on campus and especially in the Meteorology Department. From sunsets to bundling up from the cold and wind, Oswego was truly the best choice I have made in my academic career. The snow storms during the winters of 2003-2004 and 2006-2007 will always be special to me. I am still close with many people from my graduating class. Why SUNY Oswego? The hands-on atmosphere studying at SUNY Oswego is no joke. The location of the campus next to Lake Ontario lets students understand meteorological phenomenon that you don't get to learn inside. The professors of meteorology are among the elite and take time to hear what you have to say. I would recommend this program to anyone who had an interest in meteorology. Current job description: Quality control hydro data as well as forecasts that are produced by the short and long term forecasters. Assist meteorologists in production of products that are pushed out to the public. Balloon releases as well as receiving spotter reports during advantageous weather situations. The Intern position in the NWS is usually the entry level position to become a forecaster.
---
Aaron J. Poyer
SUNY Oswego '00
Employment: National Weather Service Test & Evaluation Branch (w/OPS24)
Email: aaron.poyer@noaa.gov

Memories from Oswego: I will never forget the many hours spent in the met lab with the profs and others lookin at upcoming storms and going up to the roof of Piez to watch the lake and the clouds.Another great memory was everyone running to the window when thunder snow began during a lecture, by everyone I mean students and Dr. Chermack (RIP). Why SUNY Oswego? The location is great for volatile and rapidly changing weather, let's face it that is why most of us are into weather. Besides the faculty were (are) great, the department is big enough for exposure to new things and small enough so everyone can participate and be a part of it all.All in all I think Oswego prepared me well for the very varied things I have interest in and gave me a strong foundation for building up my expertise and ability to transition from academics to employment (and back) and never lose that thirst for knowledge. I think the experience at Oswego has a lot to do with me continuing my education while working and raising my family. After Oswego I continued to want to learn so I finished an MS in environmental biology part time while working for the NWS, I also completed a Master's Certificate in project management to gain more leadership skill. The quest to go further all started by the experiences I had in the Met! program, I loved talking to Drs Chermack, Stamm, Ballentine, and Keshishian about weather and knowledge in general. I think those conversations are why to this day 12+ yrs later I'm still taking classes and slowly working toward a PhD in Environmentsl Systems. Current job description: I work for the NWS Office of Operational Systems' Field Systems Operations Center in the Test and Eval Branch at the NWS headquarters in Silver Spring, MD. In this position I'm responsible for testing of hardware, software, and documentation prior to deployment to the field sites (WFOs). My branch works with many different systems, including ASOS, Upper Air, AWIPS/AWIPS2, WX Radio, and other new or upgrading programs; we also assist other program offices from time to time in setting up developmental testing for completely new programs.My specific areas right now are functioning as the Test Director for both System Testing at NWS HQ as well as Operational Field Testing of the new Vaisala RS92 radiosonde and the NWS developed software to track this sonde. This testing includes the sonde data quality as well as the software functionality and processing of the data. I also get to work with experts at NCEP and NCDC to verify data encoding for use in their products. One of the other programs I also work extensively with is ASOS; predominantly I perform regression testing of ASOS software functionality and ASOS hardware operations as well as being responsible for automated data collection from 50+ ASOS sites currently performing an operational test of new software.I have previously performed stand alone and integrated test installations for development and integration of the Vaisala CL31 ceilometer into ASOS which sent me to many field locations for istalling and coordinating the testing. I was able to travel to such places as Mt. Washington, NH; Fairbanks, AK (3 times); Bismarck, ND; and to 6 different Naval Air Stations across the entire USA. Because of my extensive experience in surface and cloud observations (which were initially honed taking roof obs at Piez) supporting ASOS development and testing for sky condition algorithms I am considered an expert with laser ceilometers within the NWS and get to help troubleshoot operational problems for field sites which adds a little spice to the office job.I have also been involved with NOAA on the contract level by being a technical expert for reviewing proposals for new sensor procurement for both surface and upper air observation equipment (ceilometers and radiosondes).
---
Shawn Smith
SUNY Oswego '07
Employment: Journeyman Forecaster at NWS Buffalo
Email: shawn.smith@noaa.gov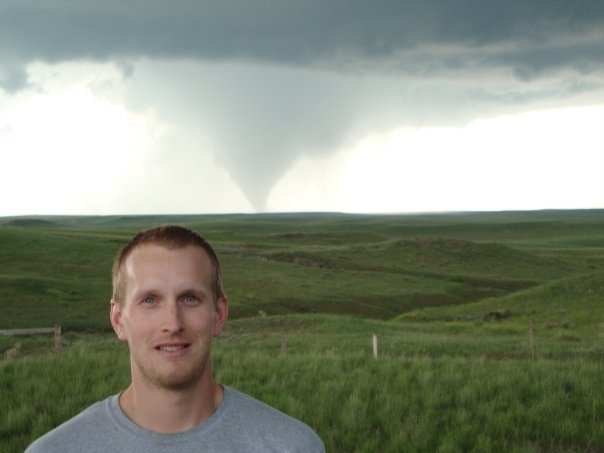 Memories from Oswego: Lake Effect Storm "Locust" Feb 3-12 2007 was one of my best memories. Classes were canceled at least 3 days during that storm with Oswego picking up over 80" of snow! It was fun taking a trip up to Redfield after to see the 141" they picked up. Lots of memories with Met Club, the Northeastern Storm Conference, WTOP-TV, Thundersnow during Calc 2, QUEST, Senior Seminar, the old Piez Hall, and of course the best sunsets anywhere! A couple of us mets even took an unforgettable road trip together to San Antonio from NY for the 2007 AMS conference. After graduating I was a program assistant with Dr. Steiger's Storm Forecasting and Observation Program chasing Supercells across the Central US in '07, '09 and '11. Each of those trips also have great memories and helped enhance my forecasting skill.
Why SUNY Oswego? SUNY Oswego has the best located Met Program for studying AND experiencing a wide variety of weather. If you like snow then this is the school for you, but you will also see Thunderstorms, High Winds, Graupel, Waterspouts, Lake Breezes and even some tropical humidity late in the spring semester. The updated Met Department in Piez Hall will be great and the professors are helpful, friendly and make learning fun! Met club is great and there are plenty of other activities to get involved in all across campus. The Storm Forecasting and Observation Program will give you an experience you can remember for a lifetime. The hockey team is pretty good too! Current job description: I have the best job in the world! I am an operational forecaster at the Buffalo NWS office. Working for the NWS was a dream of mine since I left Oswego. Our office has forecast and warning responsibility which covers all of Western NY, Lakes Erie and Ontario and the North County east of Lake Ontario up to the Saint Lawrence River. A typical shift includes reviewing radar and satellite imagery, surface obs and model data then issuing a forecast out to seven days. I also issue aviation and marine forecasts. When severe or hazardous weather develops I issue Watches, Warnings and Advisories to alert the public of the expected impacts. I also give talks to various groups and train storm spotters around the area.