The Thirteenth Annual Great Lakes Atmospheric Science Symposium (GLASS)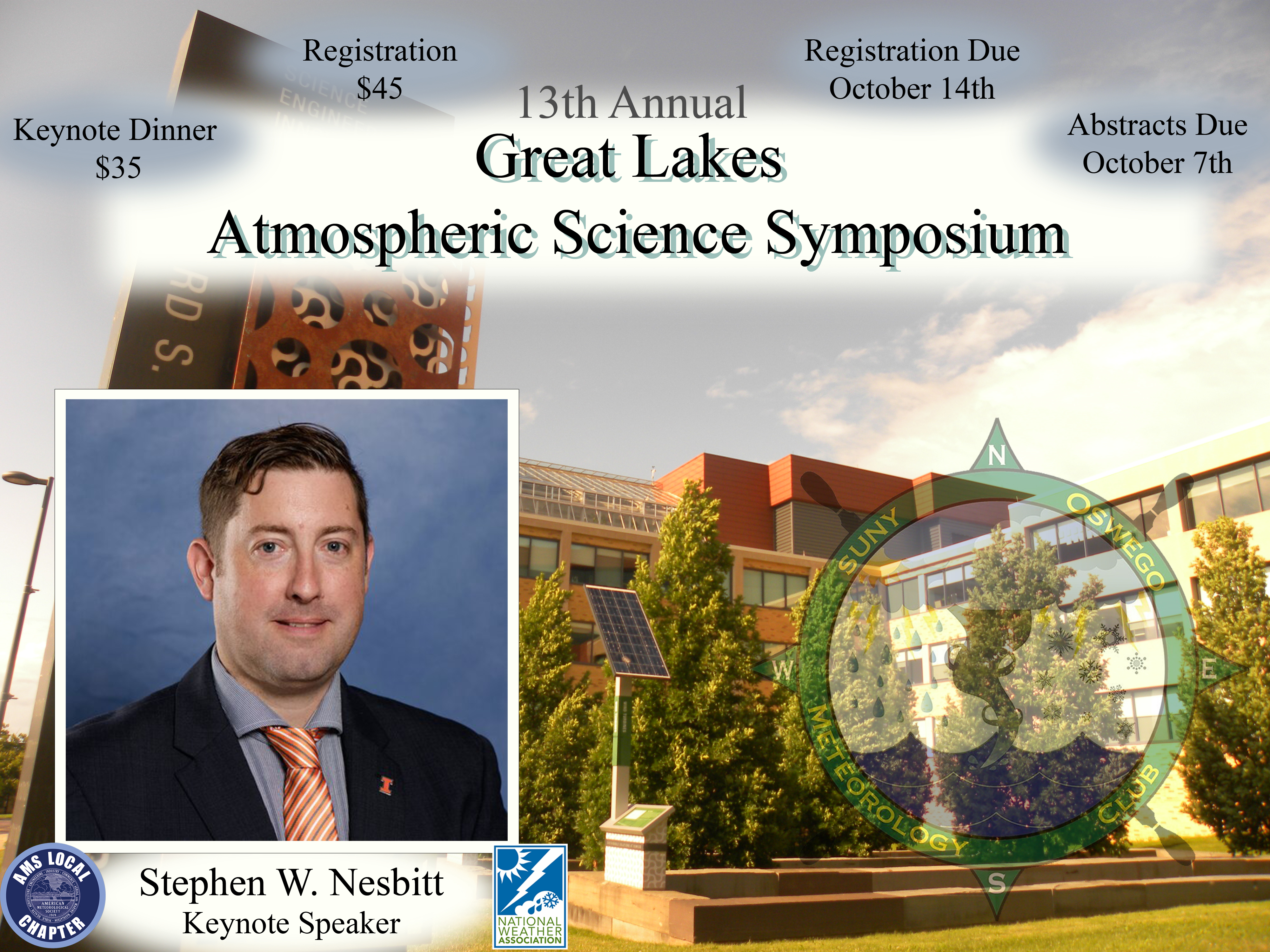 GLASS was designed to bring together researchers from across the region to discuss curent and future advances in atmospheric science by the scientific community of the Great Lakes. The goal of this conference is to provide a stage for area researchers to present their findings in operational, broadcast, and academic branches of our field. If you have any questions, feel free to request more information.
Presenters: Please contact us at
osscams@oswego.edu
for information about on-campus accommodations.